Custom Frameless Hinged Glass Door Systems
Increase light and a feeling of space and well-being at home, at work or at rest with our custom glass doors. With no bulky frames, internal glass doors give uninterrupted vision, and there is a range of options for both glass types and fittings .
Glass doors for interior use are available to suit domestic and commercial applications. Single interior glass doors are available up to 900mm wide with wall-mounted hinges and 1200mm wide with pivot-style hydraulic hinges. These heavier-duty doors have hold open and have adjustable closing speed options and are perfect for bars, hotels and restaurants as well as larger doors for the home and workplace.
The look is modern and contemporary, and a range of handles are offered in finishes such as satin stainless, polished chrome, matte black and brass.
Unique to Go Glass Design are a range of etched designs with inspiration taken from nature, geometrics, the human form and more so that you can turn your practical glass doors into the focal point of interest in the room. You can see the range here on our glass door design page. Why not send us your opening sizes and we can scale up your unique design to fit your door size.
Clive Sparkes is one of the UK's leading glass designers and has created a range which allows you to design your own unique glass art door.
Add to this an element of edge lighting, and your glass door becomes a stunning piece of artwork. A custom design service compliments this range with commercial options, including company logos and branding.
Measuring and installing hinged glass doors is easy, and we need the opening sizes to which we will make all necessary tolerances for fitting. Why not design your own door here for an instant quotation.
Why not replace an old wooden door with a new glass door which can be directly fitted into the existing framework increasing light dramatically.
Frameless hinged glass doors are made from 10mm Toughened safety glass to all UK BS and EN safety standards. Each door is made to fit your opening so there are no significant gaps as with standard off-the-shelf doors. Hinges for glass doors are also available for out-of-square openings, and glass doors can be cut to shape or with rounded or arched tops if required.
Go Glass Design established in 1978 is a family-owned and run independent glass design company that prides itself on attention to detail and high quality. The dedicated design department welcomes projects both large and small from1 to 50 doors. Contact us today by phone, email, or skype or visit our glass design studio in Cambridge, 127 Cherry Hinton Road, Cambridge, CB1 7BS.
Shop Now
Click here for an immediate quotation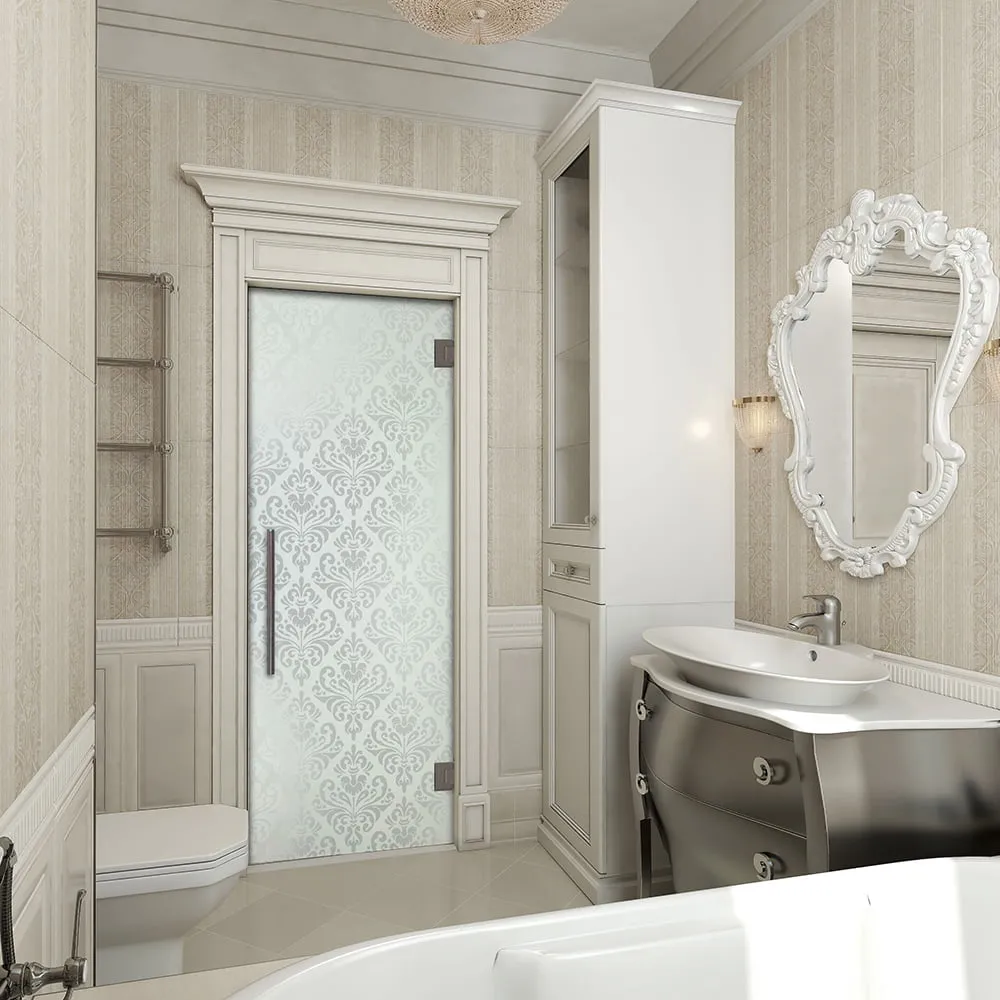 Do internal glass doors need toughened Glass?
We do not import standard-size glass panels, instead, we use a respected and high-quality glass toughener. Each glass door is individually cut to fit your opening with minimal tolerance, ensuring no large gaps. Be assured that our toughened Glass meets stringent UK safety standards and our tougheners are regularly assessed.
How strong are glass doors?
Toughened Glass is seven times stronger than ordinary glass and is the perfect choice for frameless glass doors. We use the same Glass for your internal glass doors. Think glass doors in a shopping centre…
What hinges are best for internal doors?
As an independent custom manufacturer, we are constantly searching for the best products. Our wall-mounted hinges are double action and open both into and out of the room. They have a hold open facility, allowing you to hold the glass door against the wall. The hinges are sprung, which means they will be close to their centre position.
For more oversized and external doors, we recommend a hydraulic top patch hinge. Hydraulic patch hinges have adjustability and you can set the closing speed, they can accommodate larger doors and are recommended for a commercial application. Rather than fit to the wall, they will be placed at the top and bottom of the glass door.
What glass options are there?
Maximising light should be one of the main objectives when choosing glass options. Our decorative glass doors are therefore sandblasted, giving a sound light transmission.
Glass can be clear, low iron, tinted bronze or grey, sandblasted obscure or etched with a design. Our latest designs can be seen online and each design is individually scaled to your door sizes. This gives you a unique opportunity to create a piece of art on your glass door.