Glass Shelving, Cabinets & Doors for Bars & Restaurants
Why use off the shelf products when you can create a wow factor using our unique glass and mirror designs for your bar or restaurant. Working with chain and independent customers around the UK, we have helped to create individual and bespoke designs for our clients both large and small.
Most of our products are created in our own design and production studio in Cambridge by our own creative glass design team. This helps us to ensure a high quality and fast turnaround. From initial concept to design and manufacture we work to tight production schedules. Our new range of metallic effect glass finishes are perfect for bar areas, as are our custom made glass shelving systems incorporating edge lit glass and backed with plain, tinted or antique mirror.
LED edge lighting adds even more stunning effects to our bespoke glass design with white and colour changing programmable lighting to create mood. Add this to a wall mirror, available in any size or shape up to 2mts x 3mts – why not use a tinted mirror in grey, bronze or even blue?
Our range of glass for wine rooms includes bespoke cabinets, glass doors and shelving all available etched with custom logo designs and a range of fittings in chrome, satin and new brass and black. Frameless glass doors either sliding or hinged are perfect – why not add an image of your favourite vineyard or bottle?
Clive Sparkes, Design Director at Go Glass Design has worked for the company for over 33 years and has a huge back catalogue of glass designs which he draws on to produce the perfect design for your glass. Famous for full- size glass sculptures of motorcyles, formula one cars and the latest a glass runner he has exhibited at prestigious glass shows such as Glasstec at Dusseldorf and is one of the UKs top glass artists. He leads a talented design team who combine traditional glass etching techniques with the latest technology including CAD design and CNC machinery to produce high-end glass products including stand-alone glass sculptures.
Call Emma Sparkes, Commercial Director on 01223 211041 to discuss your ideas and let us turn them into a reality.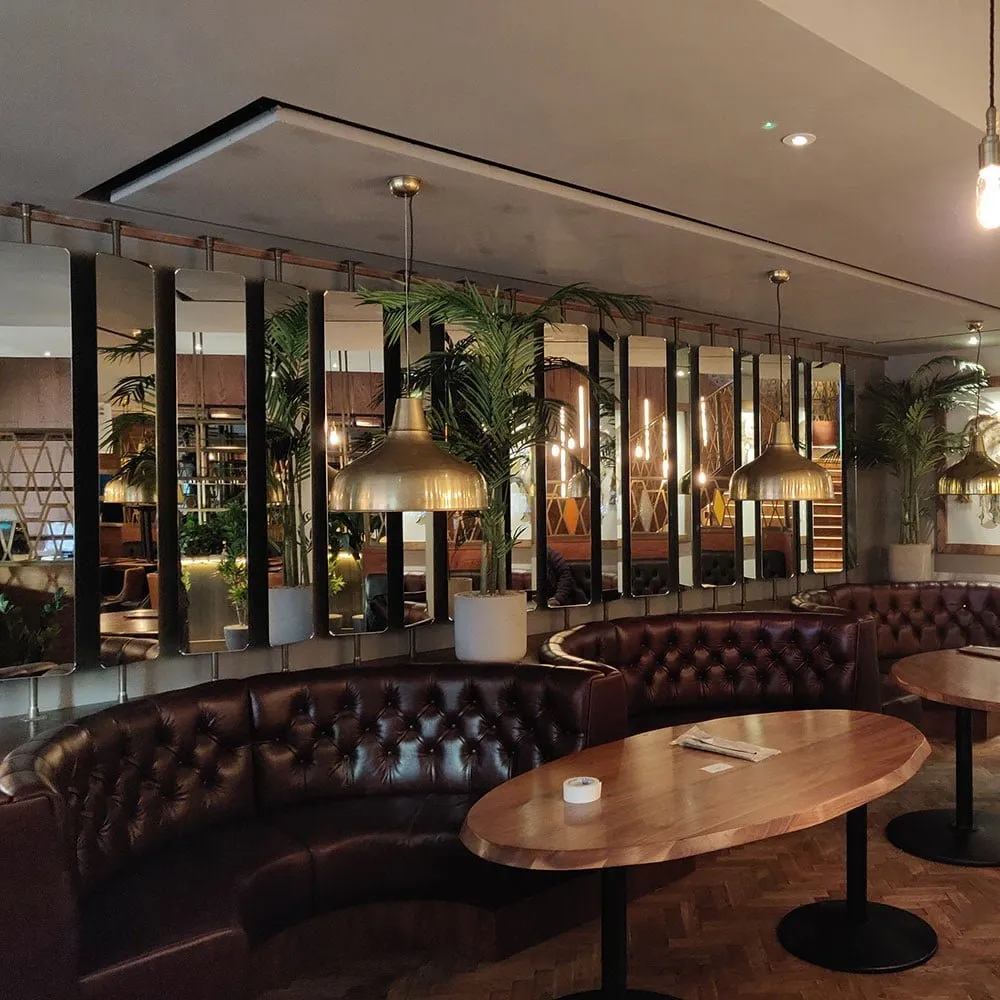 Click here for an immediate quote and order your glass shelves
Order Now