Build your own Glass Wine Room
24 November 2021
By Tracy Saunders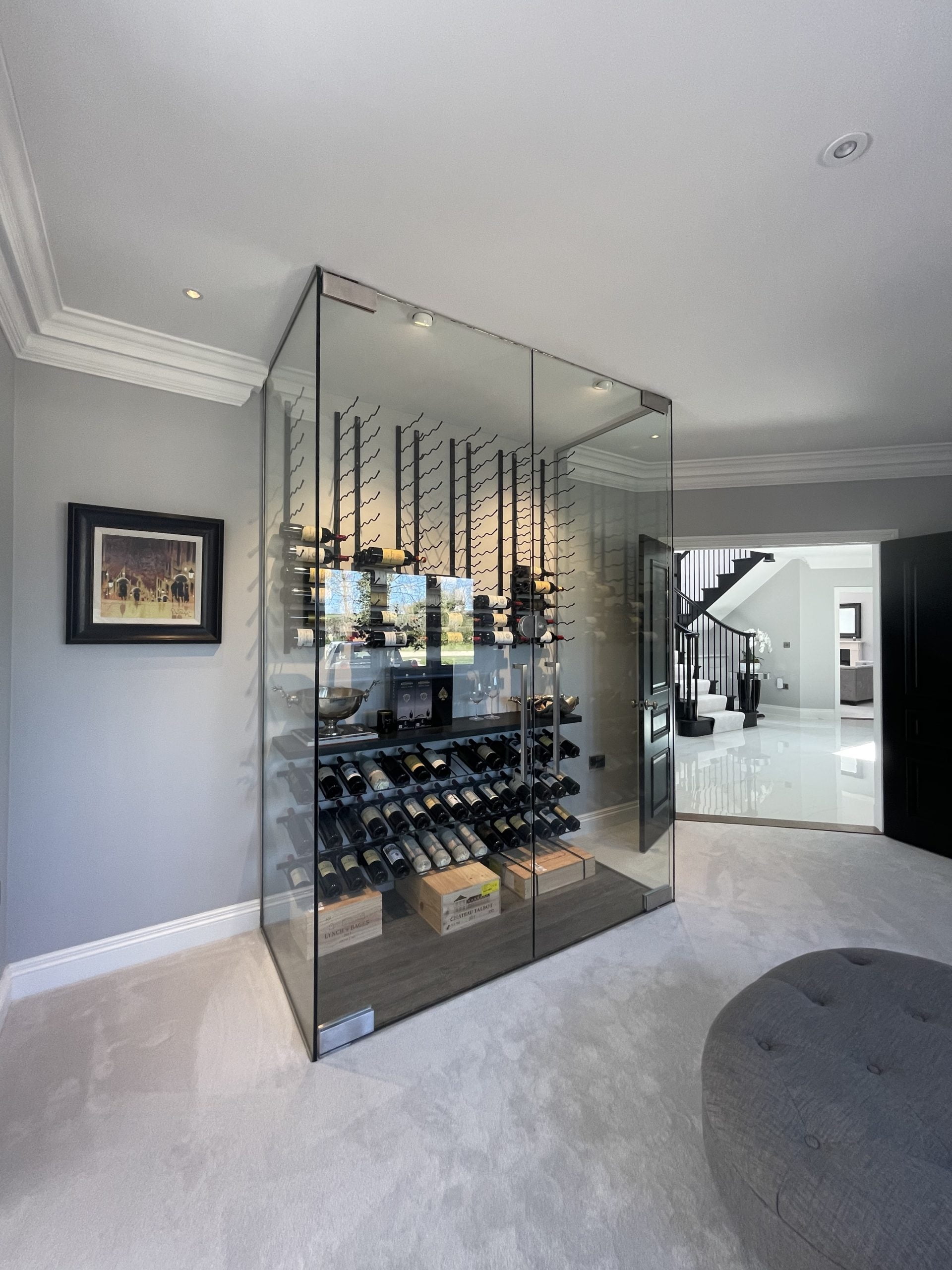 Make a design statement, frameless glass doors enhance any room but why not use them to display your beautiful collection of wine? We can supply beautiful glass doors and side panels, custom made to size in clear or optiwhite glass for maximum clarity.
We have partnered with a reputable wine shelving and component supplier Glassware, Wine Gifts, Riedel Glass, Wine Racks, Wine Accessories – Wineware.co.uk, to offer custom glass door design and can accommodate any size or shape of the room.
What an outstanding feature in any room whether it be a living or dining room, or in a commercial setting i.e a bar or restaurant. In the examples shown above, our client has added LED lighting to the edge of the glass panels and his logo has been etched to the door, giving a more personalised product.
Glass doors are made from tough 10mm toughened glass with in line polished edges which are perfect for this application. Doors can be hinged glass or sliding glass depending on requirements as systems are available in both styles.
Prices start at around £700 for a single glass door up to around £4000 for a full enclosure. Systems are made to fit with hinges for glass doors available in a range of finishes and styles. Delivery is nationwide normally within 2-3 weeks depending on individual specification.
Go Glass Design are a family business specialising in the manufacture of specialist glass products. Award-winning, the small team offer high-quality products built to individual specifications. For an initial budget quotation, email approx sizes to [email protected] A full design specification will be sent for the enclosure and you can choose your own shelving systems direct.
Tags:
frosted sliding glass doors
glass doors
wine cabinets
wine doors
wine rooms