How to Create a Stunning Look with Frameless Glass
29 September 2019
By luke_crane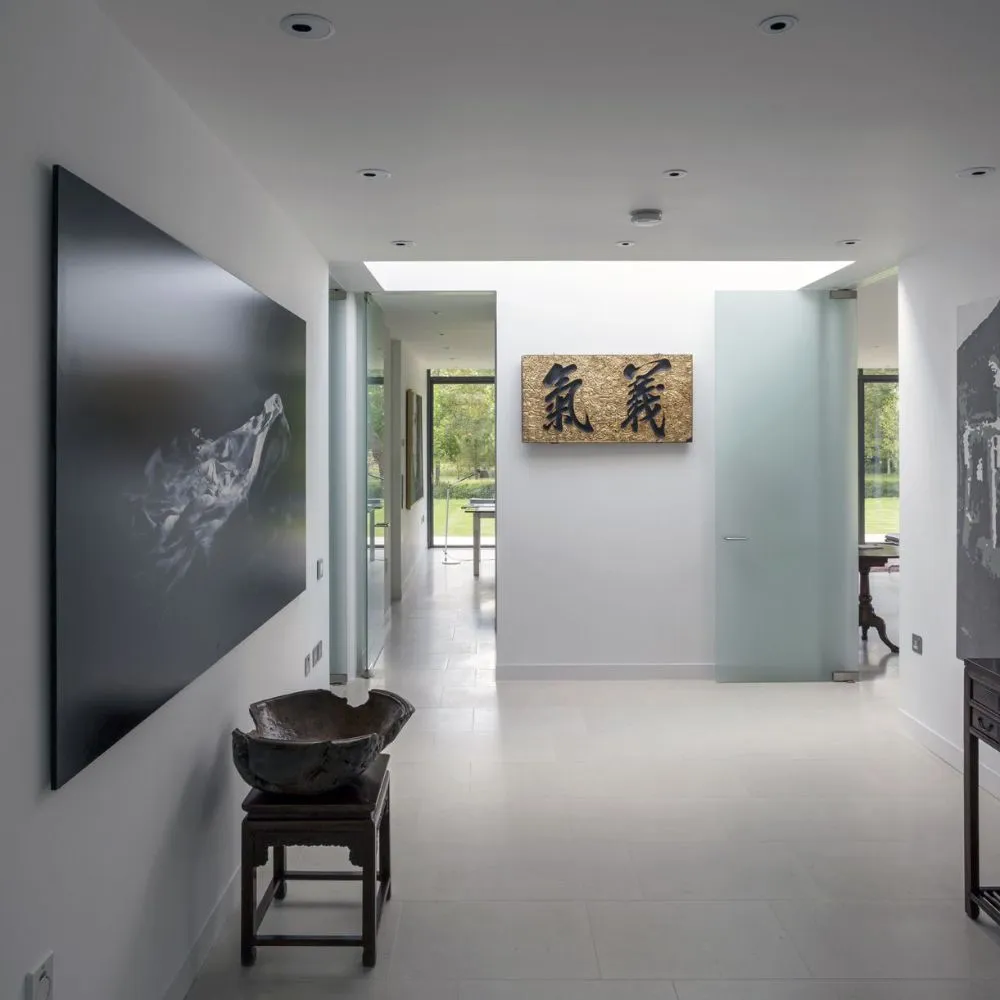 While frameless glass might seem like an incredibly modern feature, this beautiful technique was actually developed around the 1920s. This was due to architects looking to make the most of the stunning landscapes that surrounded our homes, as with uninterrupted glass walls homeowners could feel like the outdoors had been brought indoors.
Since the 1920s, these frameless glass techniques have been improved further, and are now extremely popular in contemporary extensions and builds in the UK, as well as features within the home – such as frameless shower doors.
How Can Frameless Glass Be Used in Your Home?
Frameless glass can actually be a very versatile feature in your home, will lots of options available for those looking to add this modern touch to a house.
Glass Walls
Perhaps the most common use of frameless glass is through a glass wall. Here the idea is that, without frames to obstruct your view, you can make the most of the outdoors around you. Perhaps you live beside the sea or you're surrounded by gorgeous countryside, by implementing a frameless glass wall, these views will soon become the favourite place to sit in your home.
You don't even need fantastic views to enjoy a frameless glass wall. When you have a wonderful garden with lots of flowers and greenery, a glass wall will look stunning and let in lots of natural light into your home.
Frameless Glass Shower Panels
For a sophisticated look, frameless glass shower enclosures look incredibly stylish in a bathroom. That's because, without cumbersome frames and fittings, your shower will blend into your room. Incredibly versatile, frameless glass works well in both old and newer properties, as the glass allows you to match your shower to your décor. Even better, with numerous door options – from sliding to hinged – your frameless shower can fit into any size or space needed.
Balconies and Stairwells
As effective as a bold and winding staircase can be, if you have a small space or you dislike your staircase or balcony, it can feel more like an eyesore. Which is where frameless glass balconies and stairwells come in, as by using glass you'll instantly make your space feel bigger and let more natural light flow through your room.
Is Frameless Glass Safe
When you think of glass, many of us think of a fragile material that is not only easily broken, but when broken it can be very dangerous. Which is why some people – especially those of us with children – can feel hesitant about adding frameless glass features to our homes.
However, this is far from the case, as all the glass used in our products has been toughened to ensure the best in safety and security. Which means that your glass is just as safe as framed windows for protecting your home. Nor will a wayward ball from the kids playing in the garden damage your glass wall. So, you can feel safe in the knowledge your glass is both safe and extremely hard-wearing.
Are you intrigued by the idea of frameless glass? By getting in touch with one of our Go Glass team today, we can help advise and explain the best ways you can enhance your home with glass. All while fitting into your own personal style.