Made to Measure Glass Shower Door & Screens
Need a non-standard size glass screen for your bath or shower? Our made to measure glass shower door & screens are manufactured in 10mm easy clean UK manufactured toughened glass and supplied with both channel and clamp fixing options.
Perfect for family bathrooms, en-suites and guest showers fi fixed glass shower screens can be supplied in any size up to 2500mm wide and are easy to install onto a wetroom floor or any style of shower tray regardless of material or size.
Shop Now
Instant quotation from our online shop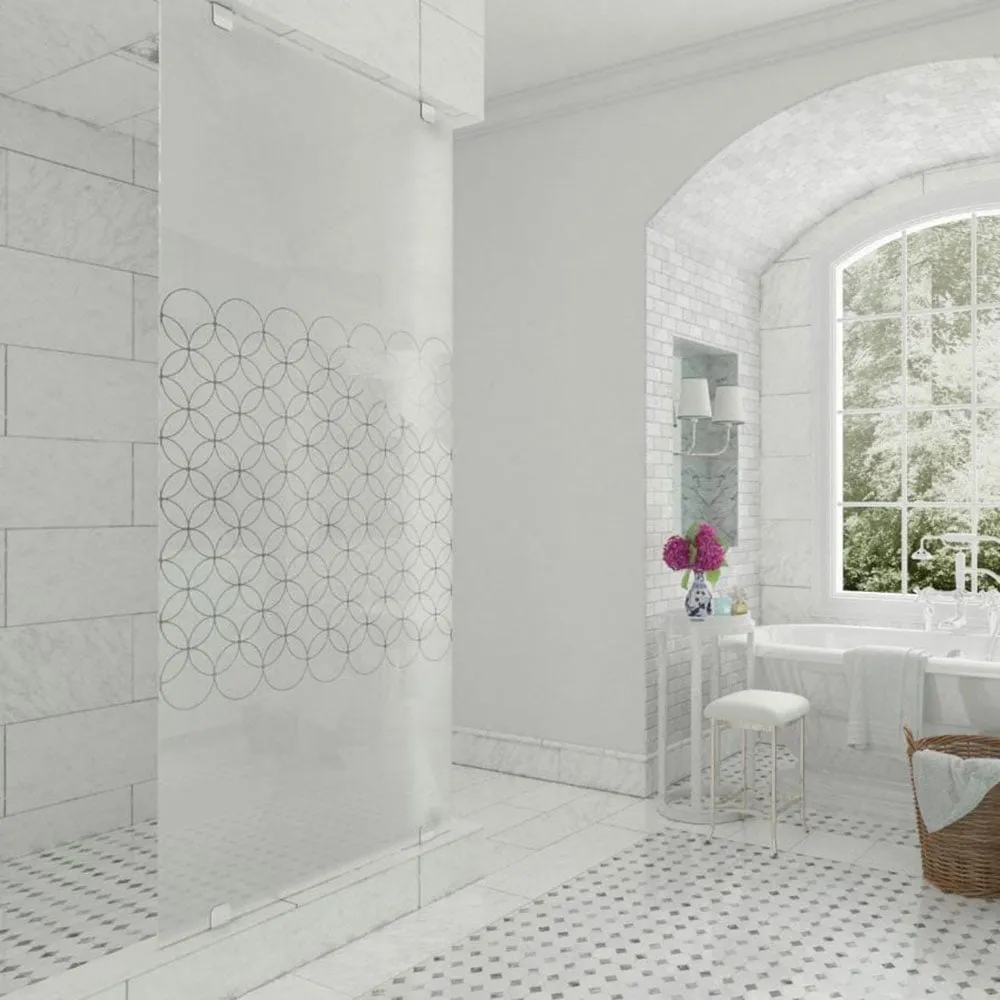 Use our online quote facility to design your own glass shower door and add a fitting style of your choice in a finish for an immediate price. Our prices include delivery to any mainland UK address, for deliveries outside of the mainland UK, please contact us.
Frameless in design and allowing an uninterrupted, contemporary and modern style in your bathroom, the absence of frames means much easier cleaning. UK manufactured toughened glass in 10mm as standard with easy clean coatings. TheRitec Clearshield easy clean coating system is an award-winning product and lasts for up to 10 years once the correct maintenance programme is followed. This means that your frameless glass door remains looking as sparkling clean as the day it was installed – live in a hard water area? The limescale build up is a thing of the past.
Fittings including channels, clamps and support bars are now available in a range of finishes which include polished and satin chrome, brass and new black finish.
You can quote and order fi fixed glass screens using our online quote facility, choose your fittings, glass and delivery will be normally within 2 weeks.
Fixed glass screens can also incorporate a glass door as a partition and can be used multiple panels for large areas or have flipper panels or UV bonded glass returns, call our sales or design teams to discuss any custom requirements.
Nominated for a manufacturing innovation award in 2019, why not use our edge-lit led lighting IP rated for bathrooms in the channel for subtle but effective lighting design? Why not think about a glass door as an entrance to the bathroom?
Why buy from us?
With over 40 years of experience in glass design and being shortlisted for glass company of the year in 2017 and 2018, you can rely on Go Glass Design for a high-quality product and customer service. Our dedicated technical and design team are on hand for any installation or design advice at any time.