Custom Etched Glass Shower Doors
Our glass shower doors are all individually cut to fit your opening size. This means no unsightly gap. Opening out of square? No problem, the glass can be cut to fit the shape of your opening.
Using a high quality 10mm UK manufactured toughened glass and high-quality fittings available in a range of finishes including polished chrome, satin stainless, polished and brushed brass and matte black. Each door can be designed to fit your contemporary or traditional decor.
The most unique option is the addition of a decorative etched glass design. View our designs or why not contact us with a bespoke enquiry and let us search for your perfect design in our extensive design catalogue.
We use only the highest quality products and this includes a non-stick easy clean coating applied to your glass shower door to prevent limescale build up. However, if offers more than this as it is also a hygiene coating.
The award-winning durable ClearShield® protection on the surface of shower glass:
resists limescale build-up and water spots
is always easier to clean and keep clean, saving time and effort
maintains pristine appearance
resists bacterial adhesion for a more hygienic environment
Each glass shower door is carefully assembled in our purpose-made factory in central Cambridge. This ensures a high standard of quality and no costly delays. Currently, our glass shower doors are supplied within 2 weeks.
Shop Now
Instant quotation from our online shop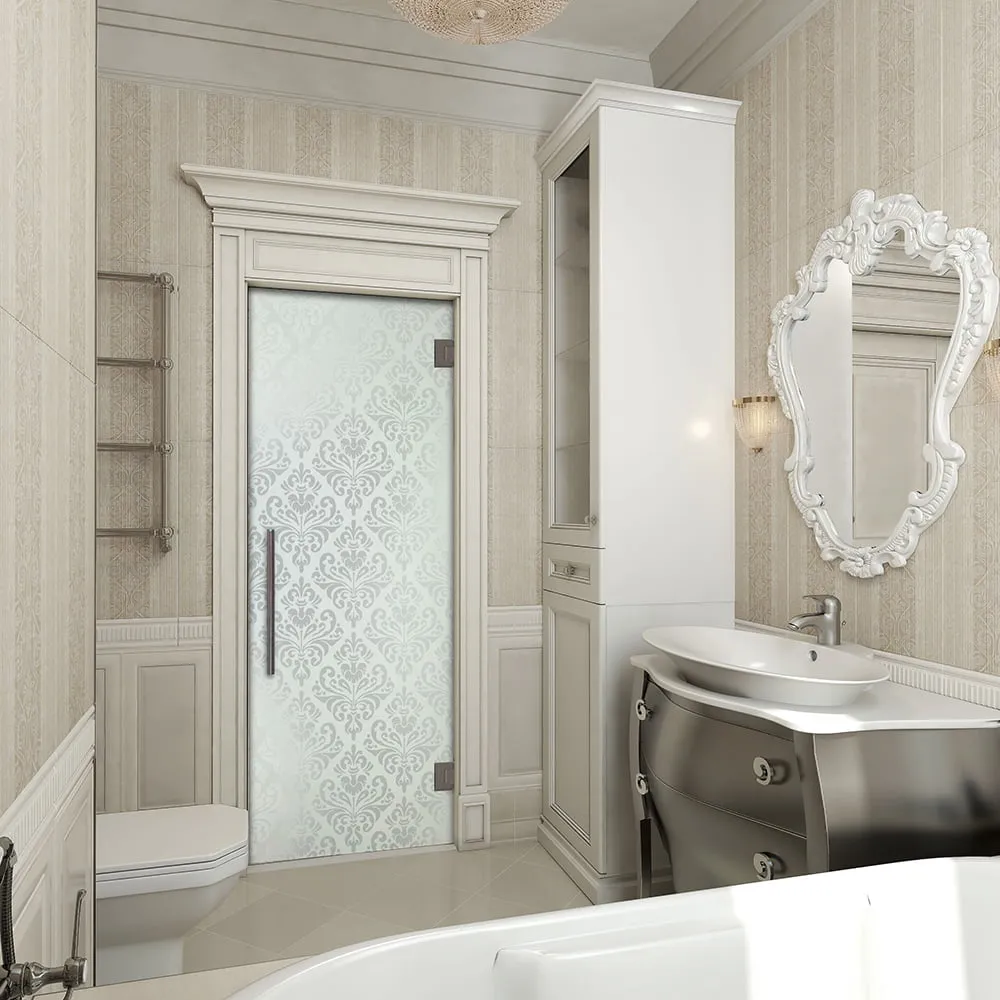 Are the glass shower doors supplied with sealing strips?
Frameless glass shower doors are designed to have "splash guards" which are translucent PVC sealing strips around the edges of the glass. Our sales team will always discuss the subject of sealing with you.
How can I get a price on my new custom shower door?
We have an online glass shower designer for custom made glass doors & enclosures and you can design your own door here. You can also order your glass shower online 24 hours a day. Our sales team will contact you with a full confirmation once an order has been placed.