Our frameless bi-folding glass door and partition system is an innovative solution to dividing rooms without sacrificing light and space.
The barrier-free folding sliding glass doors need no floor channel or guides and rely on an ingenious top track and hinge system to allow the system to fold back completely against the wall.
Glass bi-folding doors allow space to be reconfigured. Whether this be in a domestic application, creating an extra bedroom or study or office space, or combining open-plan workspace with conference and meeting rooms using portable glass walls.
Glass partitions reduce ambient noise in open spaces without compromising on the look and feel of the original interior design. Using glass bi-folding doors enables the end-user to maximise the amount of natural light. With no bulky frames to restrict views, glass bi-folding doors allow a feeling of space and well-being that cannot be recreated with traditional walls.
Unique to Go Glass is the option to decorate or obscure the glass giving even further flexibility for its use. Choose from over 30 designs which are individually scaled to fit each glass door. Create corporate branding with etched logo designs and the option of part or fully sandblasted finish to give obscurity.
Shop Now
Immediate Quotation and Buy Now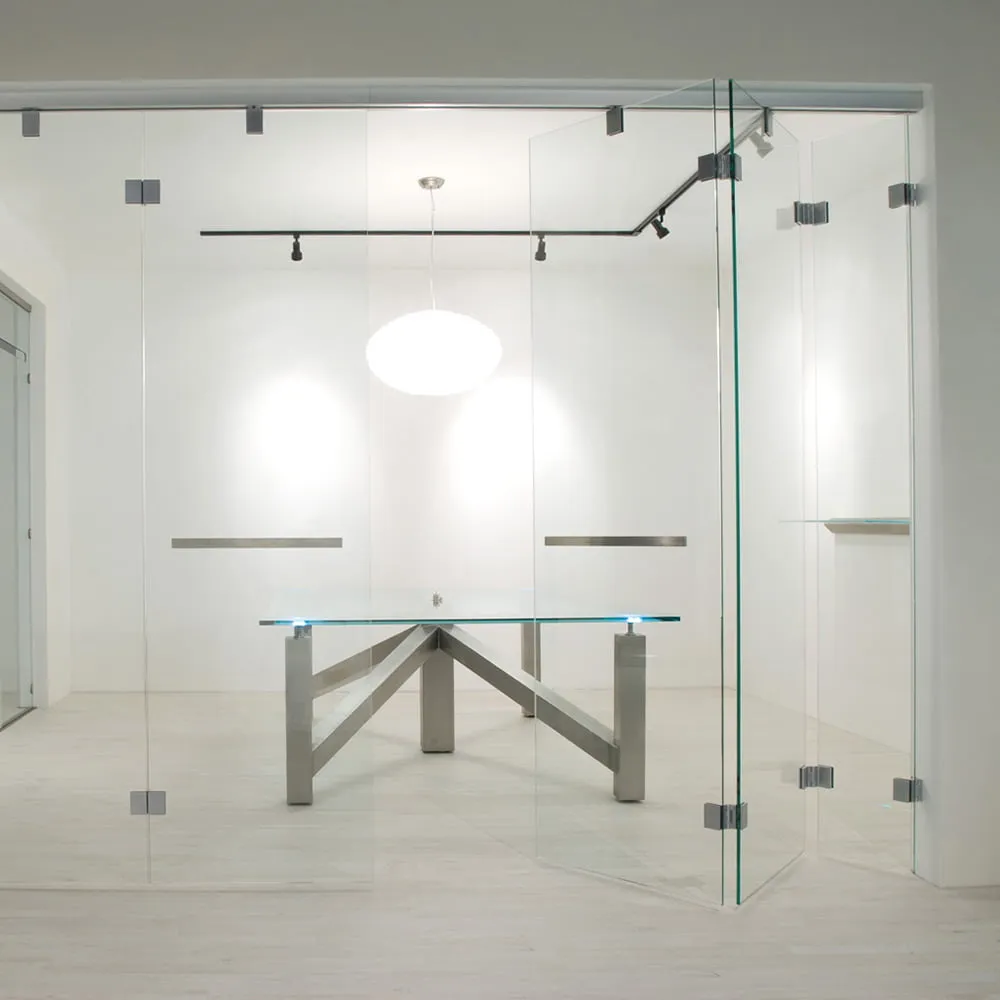 Can my builder or contractor fit this system?
All of our systems are supported by full technical installation guides and doesn't need specialist installation. In addition, our design and technical team are on hand to help you with installation. You can see a video of the system or visit the showroom in Cambridge to see the custom bi folding doors installed.